Aircraft Values News was created in 1992 to provide independent and informed advice regarding current and future aircraft values, and the factors that affect them, to the air transport community. AVN's core activity is the provision of expert commentary on current and future market values and lease rates. AVN seeks to interpret and analyze current events, enabling readers to more accurately anticipate future market trends.
AVN expertise centers on an appreciation that aircraft are a commodity, subject to vagaries of supply and demand. AVN's subscribers comprise decision makers at financial institutions, aircraft lessors and airlines.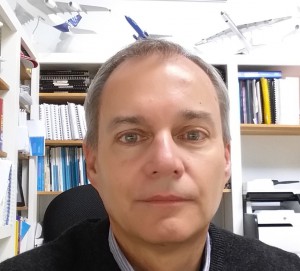 About the editor:
Paul Leighton is founder and managing director of The Aircraft Value Analysis Company (AVAC), a U.K.-based company founded in 1991 that specializes in future value forecasting. Paul is editor of AVAC's in-house periodicals, The Aircraft Value Journal and The Aircraft Value Reference.
Paul has been undertaking appraisals on commercial aircraft and business jets for nearly 30 years for a wide range of clients. He holds a B.A.(Hons) in International Relations & Politics and has Master of Science degree in Air Transport Management from the College of Aeronautics at Cranfield University.
After starting his career at British Aerospace, Hatfield, Paul joined a national airline in Australasia. Prior to forming AVAC, he worked for an aviation consultancy company in the U.K. Paul has made a number of presentations at conferences, including at the International Society of Transport Aircraft Trading (ISTAT), and has been guest lecturer on future value forecasting at Cranfield University.